We created a new TSB (TOPSOLID Belgium) Style compatible with all new functions, including shortcuts to standard components and scripts.
Find out how to add this new style to your configuration:

TOPSOLID added a new useful oriented cube to quickly change orientation of the camera. It allows you to jump fast between different views (What's New p. 4-5).

Detach tabs from the construction tree to the Detached Tree. That way you can put them wherever you want! On a second monitor for example. Have a clear view of what you are doing (What's New p. 6-8).

Easily create walls, floor and ceiling thanks to the new layout function. The new Wall visualization command allows you to quickly modify the visibility of the walls in order to view the inside of a closed room (in case you forgot your keys...).

You can now add an Automatic User Machining on mitre cut.

The new Engraving function allows you to easily engrave Text or BOM properties on parts thanks to the automatically generated user machinings. This really comes in handy in some cases where you don't want to use labels. (What's New p. 19-22).


Manage assembly kits even easier than before with the new inversion option and possibility to add them on non-parallel faces (What's New p. 24-28).

Learn how to create an Assembly kit with the inversion option:
Topsolid added Grass and Hettich libraries. They can be downloaded from the TopSolid store or by clicking on our link.
If there are any other you wish to see added to TopSolid, let us know (What's New p. 36-37)! (info@topsolid.be)

The new version comes with new properties. They also added the woo_codification editor so you can define this directly in Topsolid. You could say Woohoo... see what we did there (What's New p. 41-46)?

You can find more infomation in our knowledge base. Just use one of these links:
There now is a visible difference in edge/laminate codification because of the different colors to choose for each edge and laminate codification (What's New p. 11).
When the codification of an edge or a laminate in the assembly is different from the codification defined in the component model, you can now give priority to the codification available in the assembly (What's New p. 38-40).
Nesting supports are now grouped on layers named according to the material and thickness. Priority, completion part, loss and step are added in the nesting description so they can easily be modified. Topsolid now allows you to move parts to another support (What's New p. 47-48).

Shaded view can now be applied on a section, detailed and interrupted view.


1. Quotation marks are now displayed in the tab of a document having an enabled visualization filter (based on User type). Joey gives you an excellent example (What's New p. 54).


2. In the TopSolid'Wood dialog boxes listing parts (Multi-draft, Matter configurator, etc.), you can now display the parts in the same order as the bill of materials. To do this, you only have to check the "Display parts in bill of material order" box in the Tools > Options > TopSolid'Wood configuration > Configurators command.


3. When performing an image rendering, the new Denoising option allows you to erase the grain that could exist on some results. Denoising is also an option we would like to offer to you in real life for loud coworks...but unfortunately that's not available yet.
4. The new Exact sampling option is now available in the face-type lights and improves the light quality.
5. Interchange subcomponents easily from the tree (What's New p. 23).
6. New Logo Manager allows you to manage logo's as textures. You are allowed to add the TOPSOLID logo to every component. That's what they call product placement. (What's New p. 17-18).
7. By giving the faces and edges of Construction Volumes and Driver Blocks a blue colored echo, it'll be easier to pick the right shape! By the way, did you know that from now on you can also create a Construction Volume from the constrained block function?
8. Machining export interface: Important parameters used to export files using an interface can now be modified in Tools > Options (What's New p. 49).
9. Machining export interface: If the diameter of a hole is larger than the maximum diameter defined in the Tools > Options command, a message indicating that the hole in question will not be exported is displayed (What's New p. 54).
10. When including a component using keypoints, you can now change the orientation in one click (What's New p. 29).
11. Topsolid added a search function when including a standard component (What's New p. 30-31).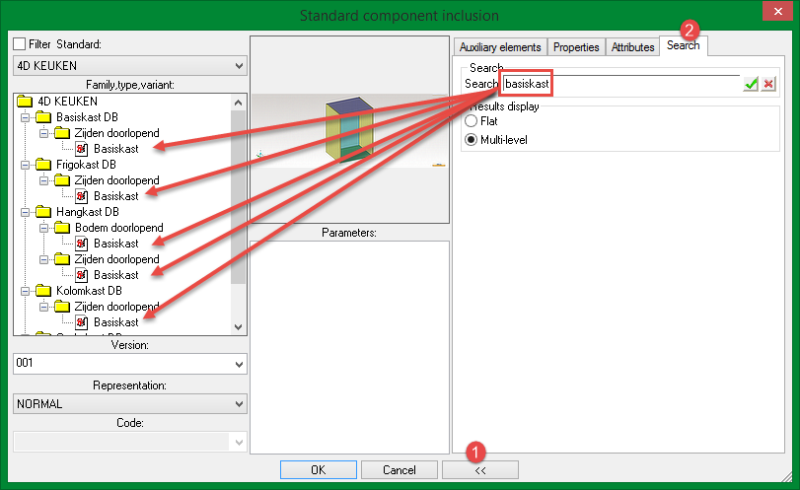 12. Material, coating and finishing of the main set can now be driven by the catalogue editor (What's New p. 35).
Did you find this blog helpful and/or interesting?